Wishtoyo's Chumash Village
Wishtoyo's Chumash Village is a unique and authentic re-creation of a working Native American village on a four-acre historical site at Nicholas Canyon County Beach in Malibu, on a bluff overlooking the Pacific Ocean. It is the only living Chumash cultural village of its kind in Southern California. The Village was constructed on property managed by Los Angeles County Department of Beaches and Harbors, Wishtoyo's partner in the project.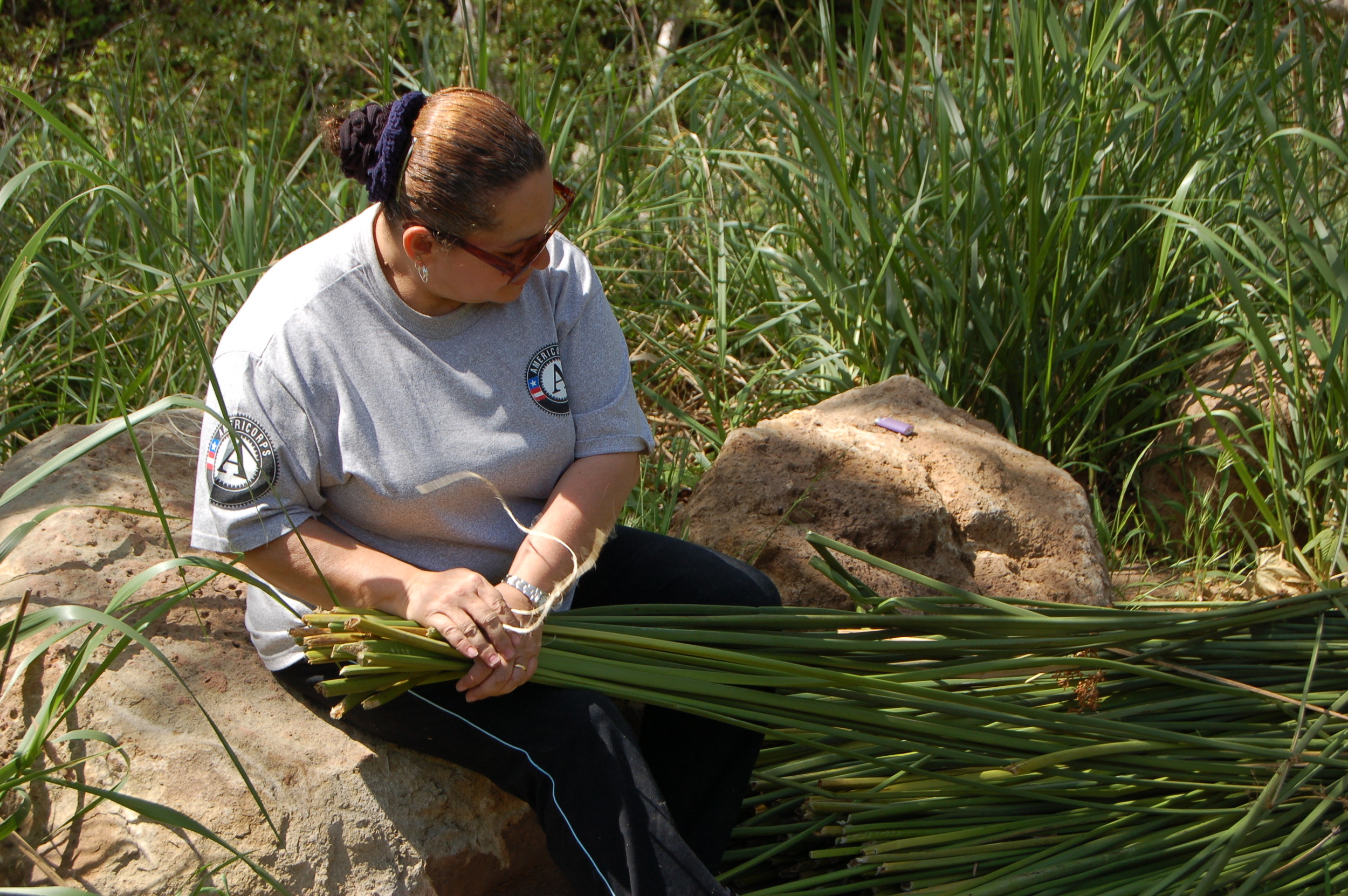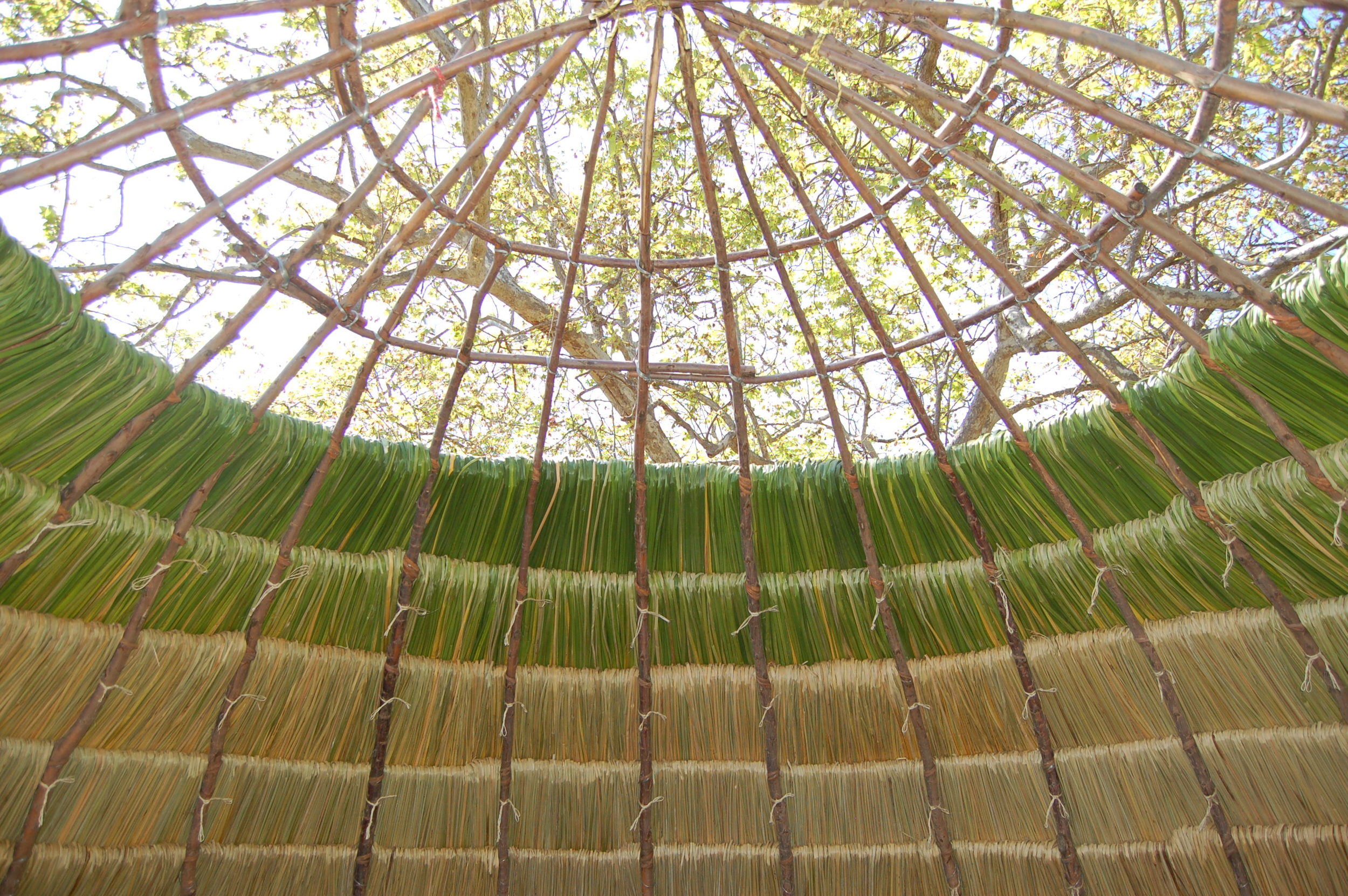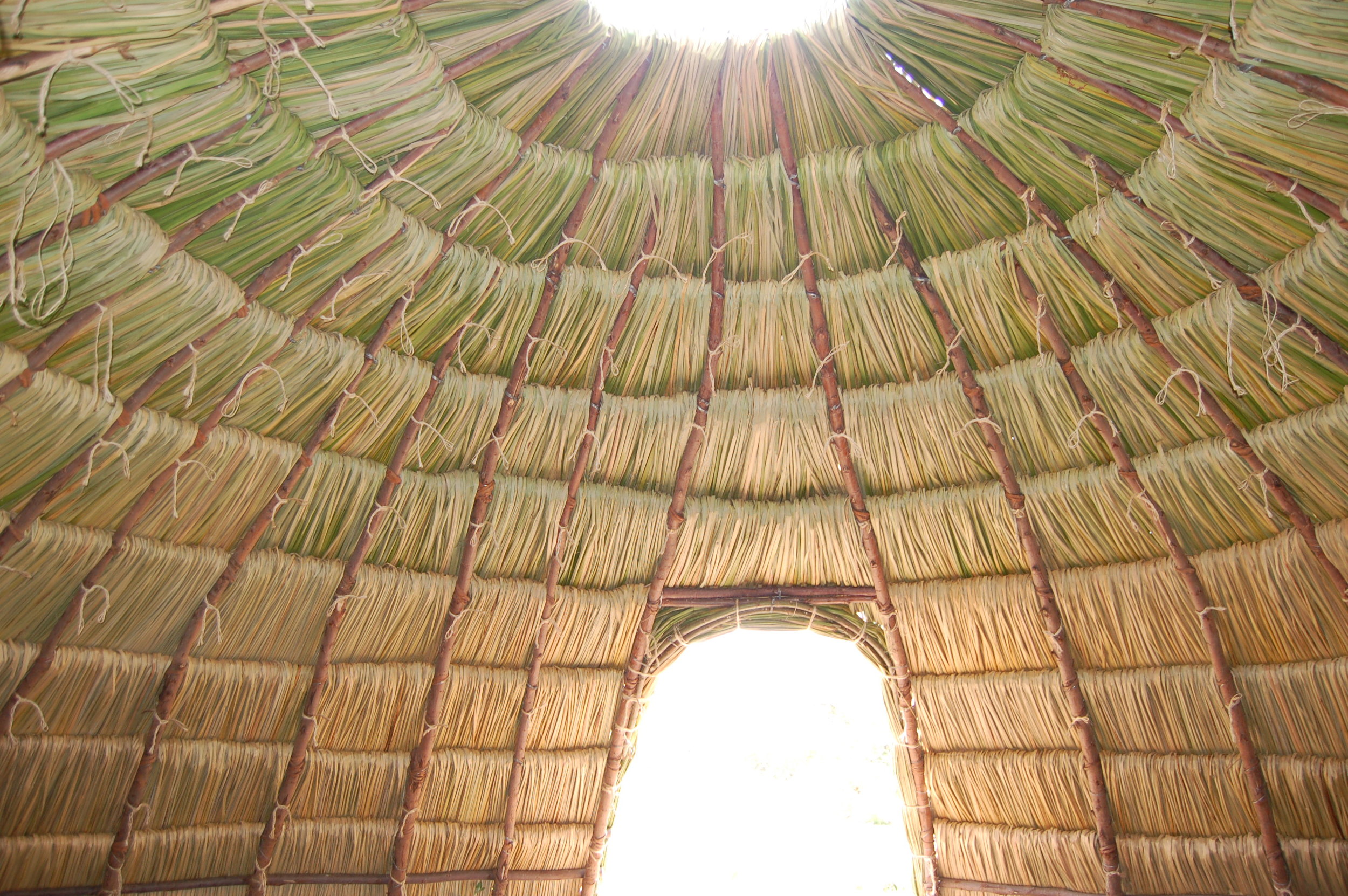 Project Description
Wishtoyo utilizes traditional methods and materials in the construction of the Chumash Village with a goal of raising awareness of Chumash people's historical relationship and dependence upon the natural environment as a maritime people. With several completed 'ap 'ap (traditional dwellings), and more in progress, Wishtoyo has created an outdoor living history museum on the bluffs of Malibu overlooking the Pacific Ocean commemorating our ancestors who have thrived for thousands of years in Southern California as a maritime culture. Creating authentic Chumash dwellings - 'ap 'ap, a sea worthy canoe "tomol", tools, and handicrafts, in addition to providing cultural and environmental education to thousands of students annually, the Village is a gathering place for inter-tribal events, and public and private ceremonies and celebrations.
Wishtoyo's Stream Restoration
The massive habitat restoration of Nicholas Canyon Creek brings a broader opportunity to experience the natural resources upon which Chumash peoples have thrived. The freshwater stream, native plants, wildlife, and marine resources provide rich and diverse resources for food, medicine, clothing, shelter, tools and utensils to the Chumash. Visitors can experience this special relationship to nature and develop their own personal connection at this ancient site.
History of the Site
Wishtoyo Foundation commissioned a literature review and archaeological assessment of the project site, confirming the area is the historic home of Chumash Native Americans. Eight Chumash prehistoric archeological sites were recorded within a half-mile of the Village radius and artifacts were observed throughout the site. Prehistoric artifacts and burials indicate that occupation occurred as early as 4000-6000 BC. (Chester King, Archaeological Reconnaissance and Recommendations for Preservations of Archaeological Remains at Nicholas Canyon County Beach, April, 2001)
The Chumash Peoples
The Chumash People are considered to have been one of the most complex non-agricultural societies. The ancestors maintained the most intricate bead money system documented anywhere in the world. During the mission period, many Chumash adopted Spanish and other foreign surnames to hide their identity and avoid relocation to the Spanish missions. Since the Chumash had no written language (until recent years), the birth records identifying Chumash people is complex and incomplete, and as a result, some long time residents with Latino, French, English and other foreign surnames in Santa Barbara, Ventura, Los Angeles and San Luis Obispo Counties today, can track their lineage of Chumash descent through oral rather than written history.
Visiting the Chumash Village
Cultural and Environmental Programs are provided by Chumash Educators where participants are transported back in time and can experience the sights, sounds and smells of a Chumash village. Demonstrations are given through traditional storytelling and hands-on activities so participants can experience a typical day in a Chumash village, demonstrating how houses were built, clothes were made, and food was prepared using the available natural resources. Chumash Educators tell stories and explain the importance of their reliance upon, and respect for, the natural surroundings. Solstice and other celebrations are marked by ceremonies, as in ancient times; dances are performed by Traditional Chumash Dolphin Dancers. Village tours, programs, and ceremonies highlight a culture that has lived in balance with nature and reinforces the need to change contemporary behaviors that are damaging our environment to deepening relationships with our natural world.
By Appointment Only
The Chumash Village is open for guided tours, programs, and presentations by appointment. On-site cultural and environmental programs are offered to K-12 students in the Los Angeles County, Ventura, Santa Barbara, and San Luis Obispo County School Districts. The Village site is easily accessible by car or bus, with extensive public parking available on the Pacific Coast Highway or in the Nicholas Canyon County Beach Parking Lot (fee required).
Click here to schedule an appointment to visit the Village.